Attract more high paying business clients quicker and easier than ever before
Are you STRUGGLING because:
You know you need a client attraction strategy but don't know where to start and you are worn out implementing ineffective tactics.
You're not getting a response to your marketing efforts and you are suffering from cash flow problems.
Even when you get an enquiry you often get beaten by the competitors or end up having to give a discount.
You find yourself frustrated and stressed because you aren't hitting your Sales Revenue Target and keep working harder and harder to try to make it WORK!
You may have a team or teams struggling to meet Sales Targets and you are concerned about meeting your KPI's.
Then STRUGGLE no more:
You are absolutely in the right place to discover the exact steps and strategies to:

Position yourself as the Trusted Expert and have clients coming to you.
Elevate yourself above your competitors and secure more appointments with the clients you want to do business with.
Win more contracts easier and quicker than ever before WITHOUT having to give a discount.
Come and join our movement of Trusted Experts who have the exact strategy to Attract, Convert and Keep more Ideal Clients.
Which of these are you?
Business Owner
Selling B2B
Who you are?
You are a B2B business owner who is doing all the sales and marketing alone or you have a small team of sales and marketing people? You are a highly motivated individual and you have had a certain level or success.
Professional Sales Person
Selling B2B
Who you are?
Professional Sales Advisors, VP of Sales who are selling to other businesses.
You depend on things that have worked in the past but you are finding that they are not working so well now.
Sales Leader
Selling B2B
Who you are?
You are a sales team leader or sales director and have a team/s of sales people selling to other businesses.
You are highly motivated but you have to rely on the success of your sales people to achieve your company sales revenue target.
Here's what people say about Dylis's inspiring programmes.

"Dylis teaches the A to Z of Attracting, Converting and Retaining ideal clients in a way that is easy to both understand and easy to implement Dylis has done it all, attracting her own corporate and SME clients and delivering outstanding results. She really knows what works. Her teaching comes from her many years of learning and studying from the best in the world as well as from her own experience. She has so many funny, engaging, true life stories to tell. She keeps you on the edge of your seat, in a very personal and engaging way. "
Craig Moore
Senior Vice President – Sales at Dragnet Solutions, Inc.

"I thought I would write to explain how my team is performing this year, after the initial course on How to Increase Your Sales in 30 Days that you held at the Post Office Customer Management Centre. We are on target to double our revenue this year. This is following a year where we increased sales by 50%. My team are desk based sales people receiving inbound calls and emails from interested businesses which have increased in number as we have improved our sales and marketing within the business." Thank you
Wayne Baister
Post Office Customer Management Centre
Dylis now brings the strategies that work to SMEs
Having worked with..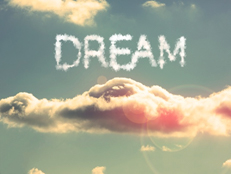 It's said that how you sell is more important than what you sell. This is even more so the more complex and strategic the sale. So how do you go about winning those dream opportunities?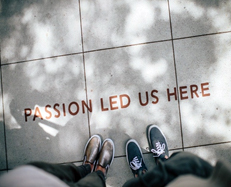 Gilad not only increased profits in 2020 he is set to outperform those figures again in 2021.
Listen to find out why I fell in love with him, professionally speaking, of course.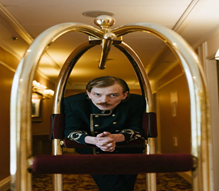 A good customer experience means your customers will spend more. In fact, 86% of buyers are willing to pay more for a great customer experience. … A Walker study found that at the end of 2020, customer experience will overtake price and product as the key brand differentiator.