Here's what people say about Dylis's inspiring programmes.
"I am completely passionate about sharing my knowledge with Business Owners and Sales People to help them increase their sales revenue. I want to give them strategies in a way that will inspire and motivate them to want to implement what they have learned so that they enjoy massive success."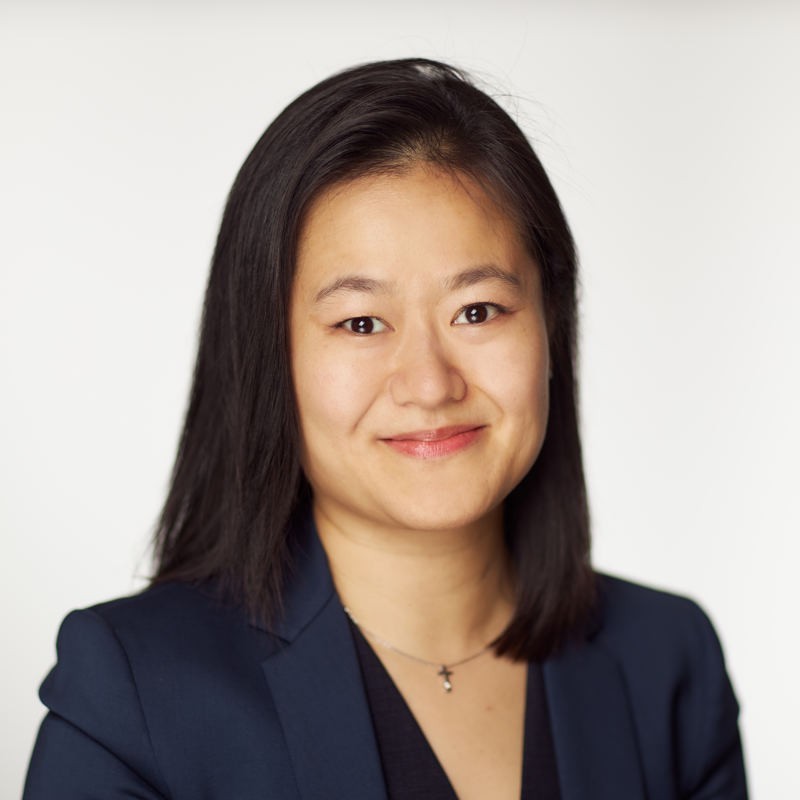 Dylis delivered a fantastic half day workshop on Consulting Selling Skills. What was highly appreciated: • Extremely well prepared workshop with a wealth of useful models, tool kits, templates, and examples • Passion and eager to share her extensive knowledge and experience from her successful sales experience over the years • Mind-shifting concepts and insights that lifted consulting selling to another level • Knowledge was broken down into simple, concise, easy to grasp chunks with great linkage of them, together with practice, that makes it intuitive and fun to learn • Real life experience combined with emotional stories that really created memory and impact • Well facilitated workshop with a great combination of presentation, discussion, exercise, and reflections. Especially sectional reflections on the learnings, which was super useful I'd highly recommend Dylis. 

Chrissy Liu

Oxford Executive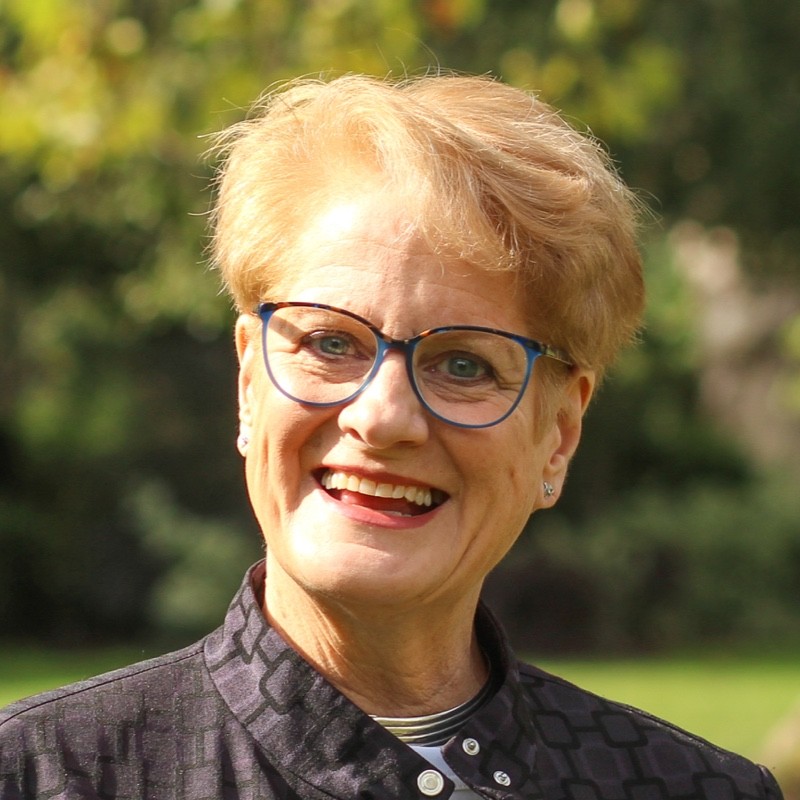 Dylis Guyan is a breath of fresh air in the arcane world of selling services. She offers a straightforward and authentic approach – clear, detailed guidance for engaging with potential clients and then building on these new relationships which are always win-win. Dylis is warm, entusiastic and full of energy for doing business with integrity and success. If any of that sounds useful, I recommend you attend one of her next seminars or workshops! 

Nancy Cogswell

Transformation & Leadership Coach for Professional Women &

Creative Entrepreneurs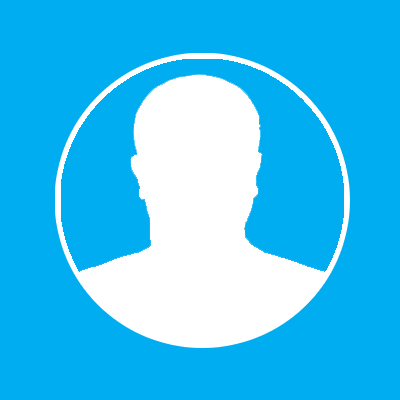 I had a superb experience on a leadership course run by Dylis,

her experience and knowledge was so applicable and was

supported by incredibly insightful examples. Thank you Dylis!

Garry Whitehead

Direct Markets Sales Lead ( UK, Europe & North America ) 

At Linn Products Ltd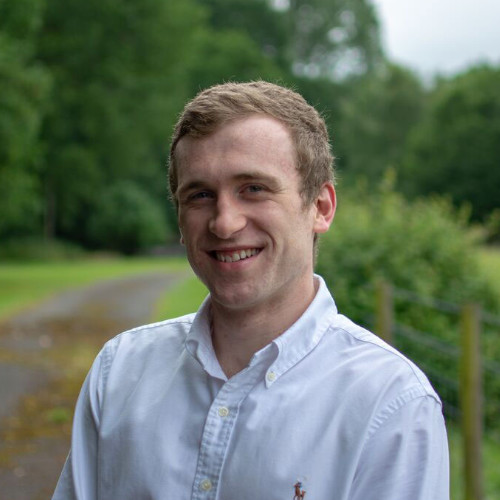 I recently had the pleasure of attending a 'Sales and Business Development' course run by Dylis. I joined the course looking to enhance my prospecting abilities and techniques. The course had to be run via an online session rather than face to face but the content was still kept interesting and practical. Following the course I put some of the techniques learnt to use and within the space of a week have already seen positive results. The course delivered on my expectations and I would highly recommend this to others looking to expand their sales and business skills.

Aaron Phelan

Whitespace Work Software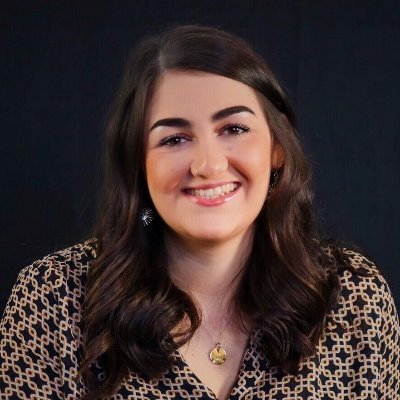 Dylis is an inspiring and effective teacher. I had the pleasure of attending her training course, 'Leadership skills for new managers', which was an empowering session delivered with passion and expertise by Dylis, which was particularly impressive in a virtual setting.

Soft skills are too often forgotten, so I'm delighted that this session has truly made me re-evaluate so much of how I work whilst giving me the capability and confidence to implement some meaningful changes.

 

Content & Engagement Executive at CIM |

The Chartered Institute of Marketing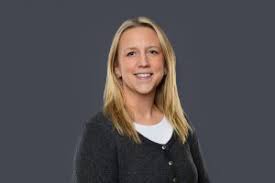 Dylis attended the Harwell Campus to conduct a specialist workshop specifically for the Connect Harwell Nxt Gen community.

The workshop 'How to become an effective, inspiring leader' was full of practical and accessible tips for our early career, young professionals and students looking to develop their personal skill sets. We were hugely impressed with Dylis' enthusiasm and dedication to bringing beneficial advice to these future leaders.

 

Helen Neal

Delivering Harwell Campus 

Connect Harwell Events 

Programme and Space Store's Education

and Events Programmes
It has been an absolute delight being part of Dylis' course in Leadership couple of weeks ago @CIM and I couldn't recommend Dylis highly enough.

I found Dylis' teaching, insights and analysis of key leadership qualities and styles super valuable and I've been telling everyone in the office how inspired I have felt and still feel about making a difference to this world thanks to her inspirational vibes! – The impossible IS truly possible if we put effort and belief into it! Top lesson I have been taking away and which I know will guide my future decisions:

Don't focus on making the RIGHT decision, focus on making whichever decision you go for RIGHT. Thanks again Dylis for such an inspirational session and I really hope our paths will cross again in the future!

 

Lara Callegari

Senior Prodcut & Trade Manager 

UK & Global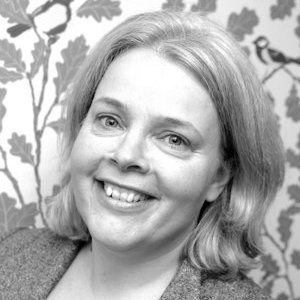 Dylis has worked with me on sales strategies, underpinning all her advice with sound theory and an abundance of real life examples of the Why, the How, and the positive outcomes which come from following her methods. 

Dylis is a pleasure to work with, and has provided me with tangible tools which have already made a difference. I would highly recommend Dylis for any team or sole trader who is looking for impact on sales (in terms of building the right prospects, conversion rates, increasing value). 

Dylis offers more than just a process – she is careful to build confidence, and demonstrates well the benefits of authentic relationship-building.

Helen Blatz

Freelance Conference

Director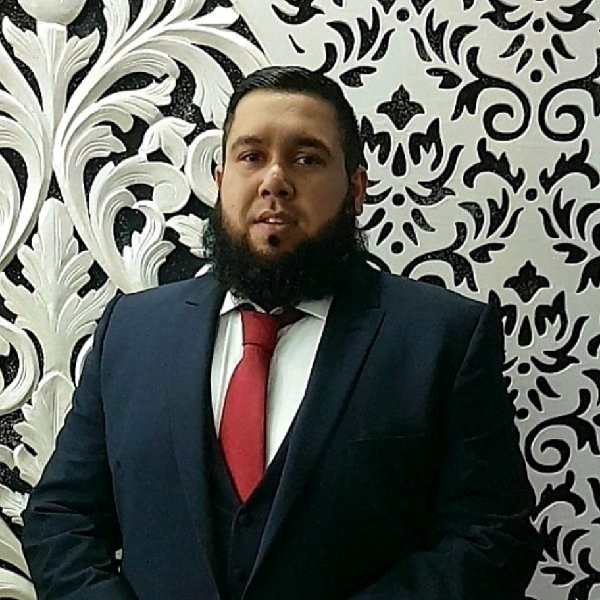 I met Dylis at a CIM training course I attended recently, the course was called 'Leadership Skills for New Managers'. The course itself was interesting and I'm glad I attended as it was a great day learning how to be an effective leader. 

The day was full of exciting content, interactive break-out sessions and very useful tips and techniques to be use when applying learnings. I've attended many courses over the years, but Dylis was the best trainer I've come across. 

She tailored the course to the 10 people in the room by asking our individual objectives, kept the room engaged throughout the day, got everyone involved, took time to deal with individual challenges but also showed the rest of the group what they could learn and implement as well as ultimately at the end of the day left everyone feeling their objective was achieved.

Adnan Jamil

ACIM Marketing

Executive at CIM

Founder of Edited by AJ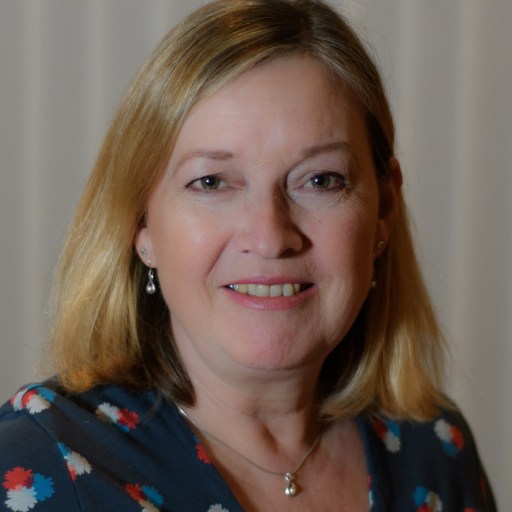 From her time working in the corporate world of finance, and during more recent years as a B2B sales expert,

Dylis has a clarity of vision to help business owners improve their pipeline. Attending one of her sales workshops recently, everyone

in the room was glued to her every word. We came away both having learnt a lot and inspired to do better in our sales approach. See less

Jenny Haken

Copywriter, content writer,
Editor and proofreader.
Writing words that work.
October 20, 2019 Dylis worked with Jenny in the same group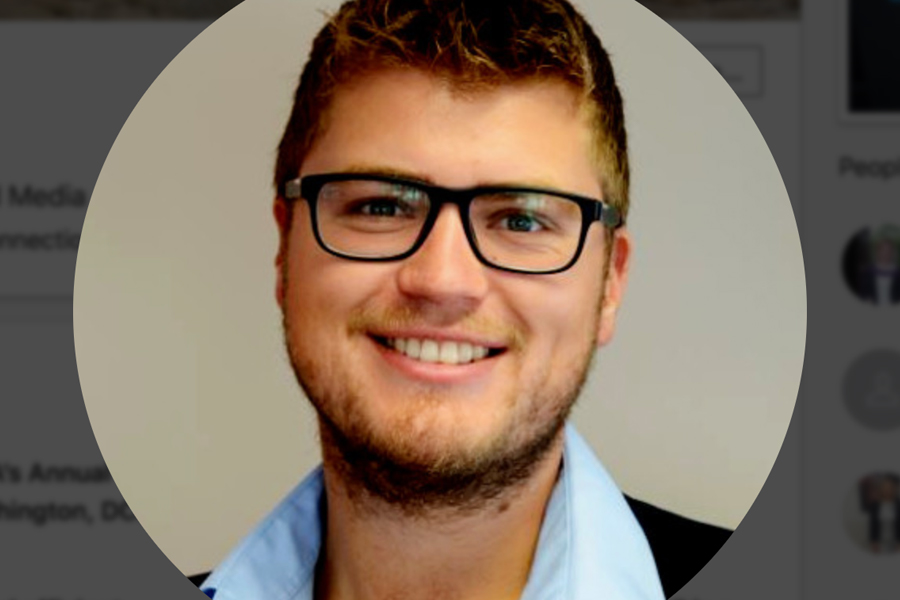 I recently attended a leadership course led by Dylis in London.

It was a fantastically well planned and executed day with a range of activities and training that provided insight into a significant range of leadership skills.

Dylis is one of the best trainers/coaches I've had the pleasure of experiencing. I would recommend her work for any individuals regardless of company size or nature. I'll certainly be looking to utilise Dylis for training in the future

Peter Rawlins

Director of Ad Sales at Shephard Media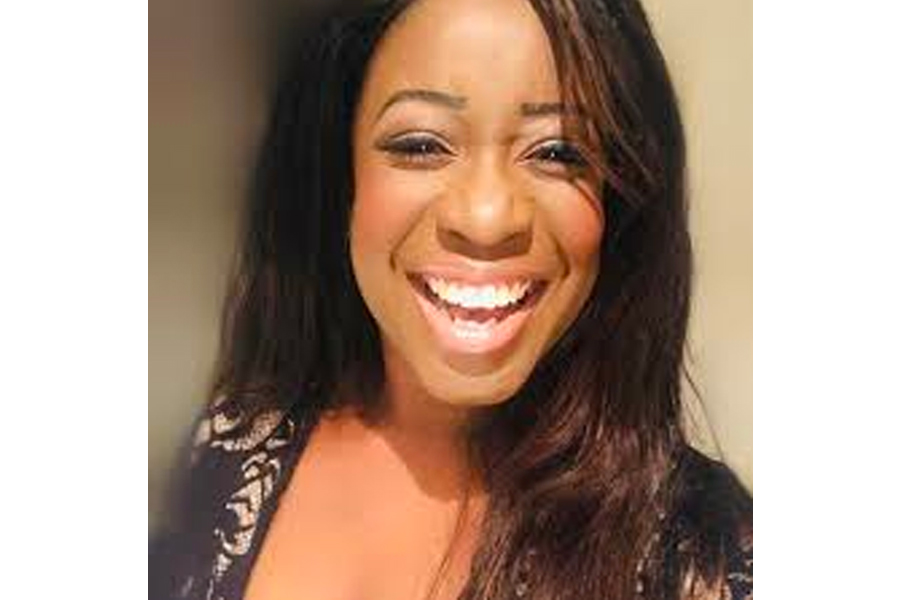 As a keynote speaker and coach, Dylis is an authentic expert inher field with so much value to share.

She is passionate about herwork and is all about the transformation of her clients, business,skills and future.

I look forward to working with Dylis again.

Edlin Somorin

Soul, Success + Happiness | Keynote Speaker | Podcaster | Executive Coach & Presentation Coach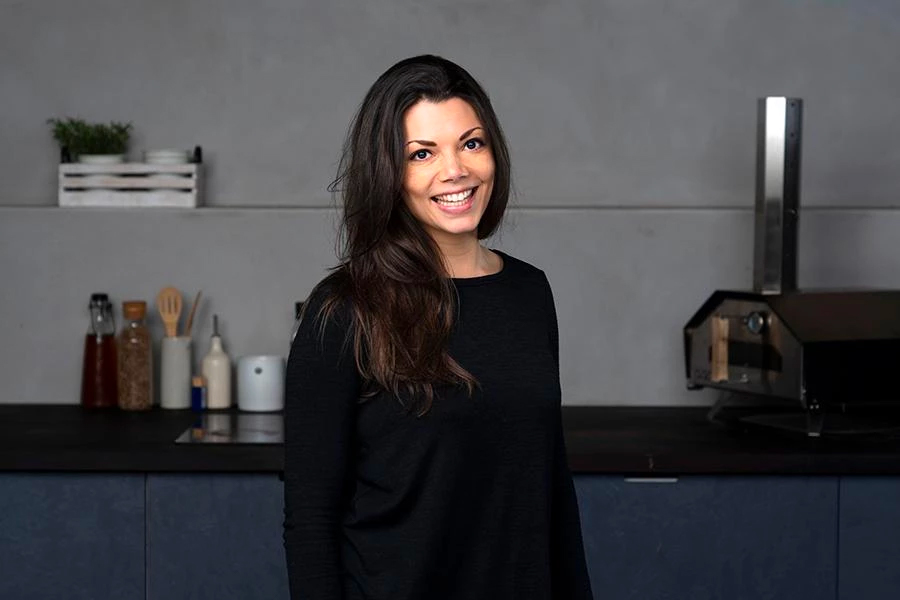 It was a pleasure working with Dylis at her Fundamentals of Selling course!

She was very clear and full of very specific knowledge which helped me in many ways across multiple avenues.

I'm a member of Dylis's Inspired Selling Facebook page which is also a fantastic community with extremely helpful content!

Natasha Todd

US Sales Executive at Sumdog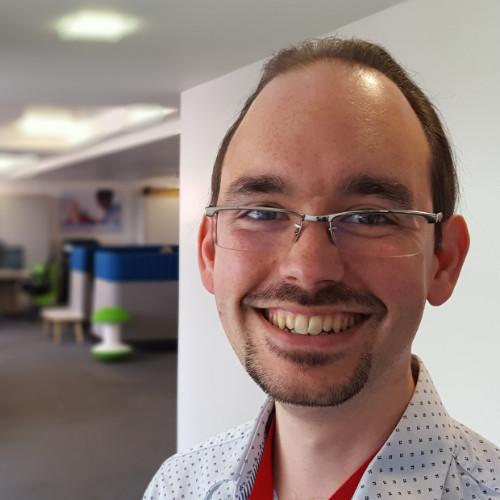 I recently attended a Fundamental of Sales (CIM) training course led by Dylis.

Dylis ensured the course was highly engaging, that our fairly diverse occupations and experiences were all tailored for and ensured this remained relevant for all involved.

With both enthusiasm and energy, Dylis led an enjoyable and insightful event and made, what is often seen as a dark art, much more human! Her contagious passion for ensuring a client's needs are met, both in the classroom and beyond, really came across and I'd highly recommend an opportunity to discuss this further with Dylis.

Gareth Powell

Business Development Officer and Patient Engagement Project Lead

at the NIHR Clinical Research Network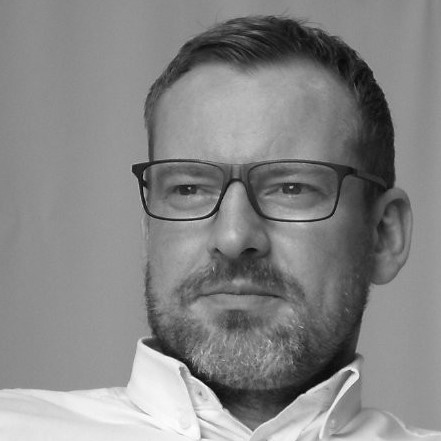 I'm Nigel Scorer and I'm the owner of Contents Design Ltd. We are commercial interior designers who work on education, office, retail, leisure and hospitality projects. We improve the lives of people in both public and private sectors, by transforming the space around them.

Before we worked with Dylis our approach to sales and marketing lacked structure and direction, the impact of this being that not only did we have less leads, we were also wasting time focussing on the wrong type of clients.

Our work with Dylis has given us real focus and we have experienced a watershed moment in terms of how we look for work. We have changed our language, re branded and feel inspired and excited by the change. It's early days for us in terms of results, but we are seeing an increase in leads due to the way in which we approach potential new clients. We have also had success with existing clients referring us to new clients, which is very positive on lots of levels!

I would have no hesitation in recommending Dylis to other businesses, she is a delight to work with shares your passion about growing your company. We will be working with Dylis again in the future.

 Nigel Scorer

owner of Contents Design Ltd
I have had the pleasure of working with Dylis for the last 18 months. She is without a doubt one of the best training facilitators and consultants I have come across in my professional life. Dylis is completely dedicated and that shows clearly when participants from many different backgrounds come to our courses and find that Dylis has done a lot of research into their organisations and backgrounds. She is therefore able to tailor her delivery to the reality of the businesses in the room and that adds huge value to the training experience. People leave the room having learned more than what they expected in most cases. Last time I met Dylis I mentioned I would love to clone her because she truly is one in a million. I hope I can continue to work with her for many years to come. Thank you for your great work!

Cristina Montáns Lorenzo

Head of Learning at Chartered Institute of Marketing (UK)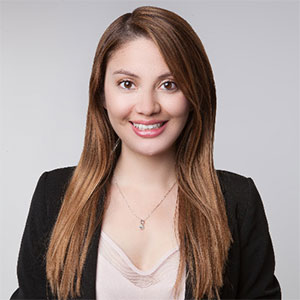 Dylis is an amazing speaker and has all the expertise required to 

teach and enhance your selling skills. She is an energetic, smart 

and super good professional who can deliver so much value for

your career and company in the long-run!

Julliette Pérez Rubio

Analytics and Credit risk Specialist | Oxford MBA Candidate | Business Development | Commercial and retail banking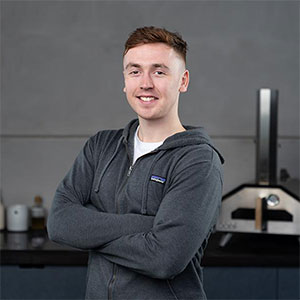 I recently attended a Fundamental of Sales training course, where I was lucky enough to spend a day being taught by Dylis. She managed to make the whole day relevant to each individual that attended, and I walked away feeling so much more confident in my sales abilities. She was also extremely approachable and made us all aware that it would be easy to reach out to her again if we ever needed any sales advice or had any questions. I couldn't recommend her more!

Ben Stirling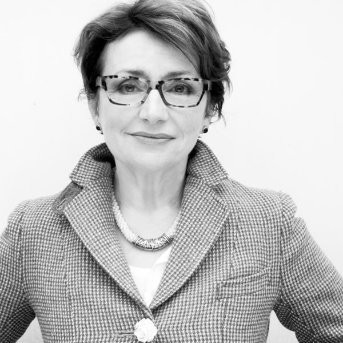 Dylis has worked with my company twice in the past 3 months,
initially working with the whole team of 23 people on marginal gains.
This session was such a success – with great feedback from everyone
who took part – that we couldn't wait to ask her back to work with the management team.
Dylis warmth and ability to communicate make her training sessions a delight.
Her message is based on her own considerably experience in the work place with lashings of
common sense.

Julie Simpson

Managing Director at Wealden Times Ltd

We attended a presentation by Dylis at the Teeside Business Expo at Middlesbrough Football Club.
Dylis spoke with passion and enthusiasm, her thoughts on building business and attracting the
right clients left us wanting to explore things further with her.
Dylis is very passionate about what she does and it comes across when she speaks.
Looking forward to working together further.

Jane Wallace

Business Development Manager
at Goldsmith Executive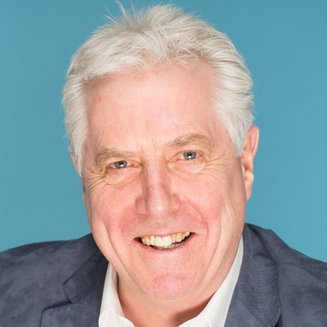 I am fortunate to have Dylis in my LinkedIn community and consider her to be a friend as well as a dynamite sales expert.
A recent conversation blew me away.
Dylis took the time to give me some advice recently that has since proved to be Gold dust.
Easy to say things like "amazing insight" "brilliant guidance" and I could write these all day long but they would not come close to just how good she is at seeing and solving problems around sales and delivery.
She is the Gold Standard of sales coaching and would recommend her to CEO's Sales Directors and business owners alike
Personable, knowledgable and not afraid to tell it is.
Please do check her profile out here on LinkedIn, an awesome individual who so knows what she is doing.

Angus Grady

LinkedIn Training and Unlocking for
Business owners, coaches,
consultants,
Fiftyprenues | Lead
Generation | Social
Selling | Story Teller |
LinkedIn Speaker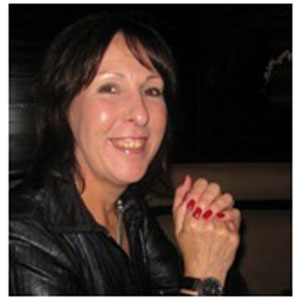 Just over 16 years ago Dylis encouraged me to set up my own business and helped me gain the confidence to achieve something I did not believe possible.  Since then she has been a constant source of support and inspiration.  She really is an expert in sales and marketing, has a wealth of experience second to none and is so passionate and enthusiastic about what she does.

Recently, I have been fortunate enough to have access to her new Magnetic Marketing Map which, even at this stage in my career, I found extremely informative and very useful.  It is so easy to follow and totally engaging!  Dylis's enthusiasm is evident throughout!  The content just 'makes so much sense!' I would encourage anyone to use it. Whether they are experienced or inexperienced in sales, I guarantee they will benefit from it.

Joyce Hindhaugh 

Training Consultant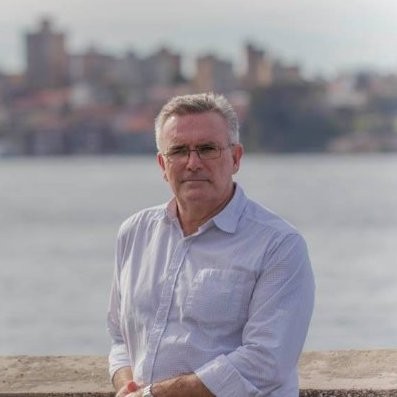 I had the pleasure of getting to know Dylis through mutual LinkedIn contacts and quickly realised what a font of knowledge she was when it came to sales. And this knowledge comes from experience. Dylis has been there, done that and lived to share her success story. But don't think that means she is stuck in the past; Dylys stays abreast of the changes that are happening rapidly in selling and has a knack of being able to meld the old and the new to help her business clients, and those sales people lucky enough to have her as a guide, achieve greater sales success. She shows you how to generate more revenue, more quickly and do so in a way that buyers see true value. And that can only lead to win/win scenarios and that is what selling should be about.

Wayne Moloney

Business Growth Specialist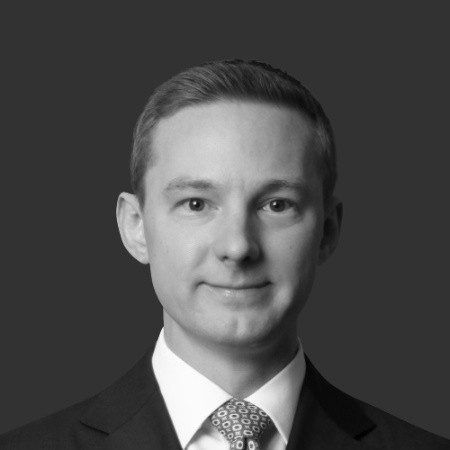 I attended Dylis' course "Consultative Sales" at the University of Oxford's Said Business School on 7 March 2018 and found her to be fantastic! Dylis clearly is an expert in sales and marketing, has a very pleasant, enthusiastic, and engaging demeanor, and I found the content to be highly relevant and well organized. I learned a lot from the workshop and from her amazing personal story, and will be able to put her skills to immediate use in my Entrepreneurship Project. I look forward to working with Dylis in the future and would highly recommend her to anyone looking to improve their sales or marketing skills.

Christopher Schildt

Driven leader adept at using
data and technology to solve
complex problems around
the world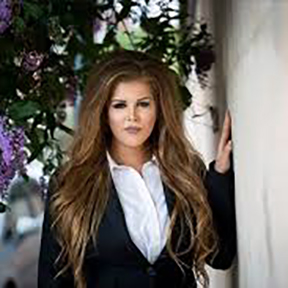 Attended a seminar presented by Dylis at the NEexpo event in Newcastle. One of the best seminars I have attended, Dylis is very informative, captures the audiences attention and shares fantastic knowledge. Would highly recommend Dylis as a speaker and a true expert in her industry.

Fern Snailham
Founder of Uneek Staffing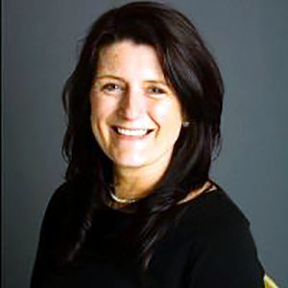 Dylis recently spoke at my Directors Supper Club, 1845 Connect. She is such a lovely lady, inspiring, genuine and extremely knowledgable about sales and marketing. Everything she talks about she does herself and is reaping the rewards from. If you are struggling with your sales then I definitely recommend having a 1:1 with Dylis. In a few short steps she'll get you back on track, focused and ready to make your next move to getting more clients and increasing your sales.

Sharon Hooton

Social Media Specialist 

Sales Engagement & Service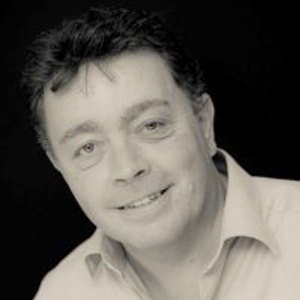 We invited Dylis to be our Guest Speaker for the Late Breakfast Chalgrove. She was an obvious choice as she's passionate about helping businesses improve their Sales & Marketing – a really useful topic for most of the small business owners in our network.

She was excellent! The talk was well delivered, practical and very poignant. I haven't seen so many people writing down notes during a talk for a long time. I can see 2 people have already added recommendations for her after today's event which shows how well it was received by the audience!

Huge thanks to you Dylis, and I'd like to echo all the positive comments from others.

Chris Williams
Jennings of Garsington Ltd Gosford Hill School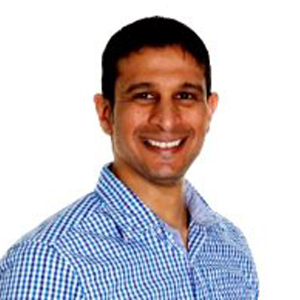 Dylis presented at The Late Breakfast network in July 2017 and her insights were simple yet profound. My own background is in sales and marketing, yet I found plenty to challenge me in this presentation.
What I admired most about Dylis was her humility – she's open about the challenges she's encountered along the way, as well as her many successes. She has an impressive portfolio of clients, yet she's wonderfully down-to-earth.
Everyone I spoke to at the event (and it was a packed room) was hugely impressed, not least I'm sure because of the warmth and kindness with which Dylis shared. I'm delighted to be in her professional network.
If you're lucky enough to work with her, I guarantee it will be an enriching experience.
Jez Fernandez
Marketing Communications Specialist | Sales, Marketing and People Development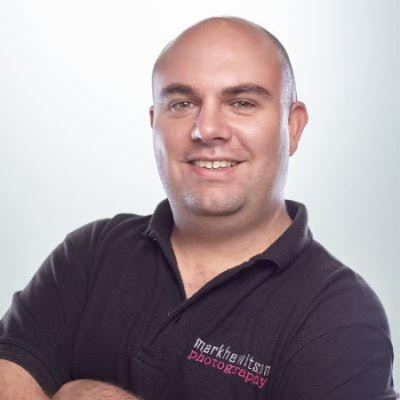 Dylis gave a presentation on marketing at an event I attended recently. All I can say is Wow. So much content and so many things to think about that I'd never have thought of otherwise. I'll certainly be recommending Dylis to people in the future.
Mark Hewitson
Corporate Headshot & Commercial Photographer ~ Creating Images That Sell You & Your Product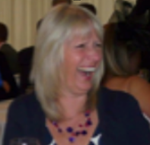 "The two days were spent looking at a new and different approach to our normal sales techniques.
As a team we believe in our product and feel we have an advantage with new innovative services for Relocation (Area Guide/Concierge Service/Short Term Accommodation/Desktop Searches).
The results were immediate with appointments being made AND we were talking to the "Decision Makers". This was something we were having difficulty with prior to Dylis coming in to work with us.
The process Dylis used definitely gave the team the confidence and skill to contact companies and open those doors!
We found the process, informative, motivational and easy to follow. In brain storming sessions we often quote the key words to each other!
Since the training we have gained new clients/opened more doors and found that companies are much more receptive to our new approach using more streamlined presentations."
Maryann Green
Icon Relocation Ltd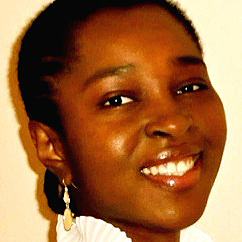 I had known Dylis for about a year when I invited her to speak at a leadership event I was organising in London. What immediately struck me was how down to earth she is considering her significant accomplishments both in the corporate and business terrain.
Dylis was a great choice as a speaker. She was punctual, engaged really well with the audience beforehand and shared very powerful tips that gave us all food for pause and thought. She was able to condense a lot of useful content into bite sized chunks using a common sense approach and worked well within the allotted time slot. Her personal story is endearing and inspirational to say the least. I am grateful for her support and would of course recommend her as a speaker and an expert in her area of expertise.
Ogo Ogbata
Creative and Strategic Consultant
Developing Personal, Team & Market Leadership Using Creative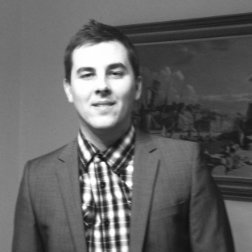 I went into a perspective client meeting the day after your training course. Using the clear meeting plan that was discussed and along with the work on confidence and positivity I managed to complete a £3,000 sale within the meeting.
The newly taught structure and approach to meetings such as discussing pricing and asking for the business within the meeting meant we achieved an instant successful result and means we now have to spend less time putting together proposals and eliminating further stages of the sales cycle.
Matthew Thompson
Martin Dawe Brand Design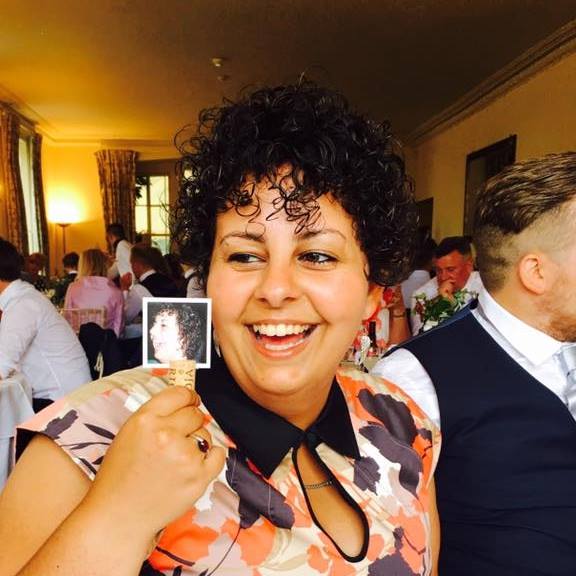 Working with Dylis was nothing short of excellence. Dylis is incredibly knowledgeable and not simply delivering training but having lived and breathed sales in the real world, providing insightful advice and guidance sharing best practices that work. Dylis is an inspiration I hope I get chance to work with her again.
Lonya Sherief
Solutions Manager
Royal Mail Evangelist

I had the pleasure of hearing Dylis speak at an event and have recently attended a course she was running. Dylis is the go to person for step by step expert advice and strategies for sales and marketing. She is a motivational lady and very approachable and friendly. I would have no hesitation in recommending her.
Dawn Hadfield
Owner at Swift Venue Finders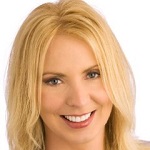 Dylis is a fantastic sales and marketing leader, coach and speaker. She teaches ethical, transparent and 100% client focused sales and marketing strategies that produce amazing results for her clients.
She specializes in training teams the art of attracting, converting and retaining their ideal clients.
Her inspirational training and coaching includes proven step by step methods that fully engage her audience leaving them motivated and inspired to implement what they learn immediately.
I would recommending Dylis to any business in the B2B sector that's looking to add more to revenue and profits.
Melonie Dodaro
International #1 Bestselling Author of The LinkedIn Code ♦ LinkedIn Expert ♦ Keynote Speaker ♦ Social Selling Evangelist

I have had the absolute pleasure of working with Dylis on a number of sales and marketing training programs for over 15 years. Dylis is foremost just a really great person. She is committed to finding "the Heartbeat of her clients" and provides the exact solutions they need which produces phenomenal results.
She teaches the A to Z of Attracting, Converting and Retaining ideal clients in a way that is easy to both understand and easy to implement
Dylis has done it all, attracting her own corporate and SME clients and delivering outstanding results. She really knows what works. Her teaching comes from her many years of learning and studying from the best in the world as well as from her own experience. She has so many funny, engaging, true life stories to tell. She keeps you on the edge of your seat, in a very personal and engaging way.
She has proven content, and a style and manner that appeals to all levels of competence from the new sales person to those selling to global markets and C Level clients.
Her Inspirational training and coaching includes proven step by step methods with explanations and demonstrations throughout which means her audience is fully engaged and leave her programme motivated and inspired to implement the learning immediately into their own business, giving exceptional results. This is evidenced in the demand for her services.
I would not hesitate to recommend Dylis and her services to any and all who ask.
Craig Moore
Senior Vice President – Sales at Dragnet Solutions, Inc

"I thought I would write to explain how my team are performing this year, after the initial course on How to Increase Your Sales in 30 Days that you held at the Post Office Customer Management Centre back in 2011.
We are on target to double our revenue this year. This is following a year where we increased sales by 50%. My team are desk based sales people receiving inbound calls and emails from interested businesses which have increased in number as we have improved our sales and marketing within the business." Thank you.
Wayne Baister
Post Office Customer Management Centre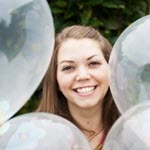 Dylis was a great help to my and my company Buttons Children's Parties. She understood both myself and my business and provided really help and insightful advise as to how I could grow my client base.
It was a pleasure to work with Dylis and I am already seeing good results. I would recommend her to everyone.
Ellie Kelly
Director at Ellie Kelly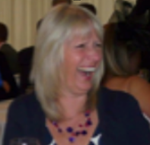 "The two days were spent looking at a new and different approach to our normal sales techniques.
As a team we believe in our product and feel we have an advantage with new innovative services for Relocation (Area Guide/Concierge Service/Short Term Accommodation/Desktop Searches).
The results were immediate with appointments being made AND we were talking to the "Decision Makers". This was something we were having difficulty with prior to Dylis coming in to work with us.
The process Dylis used definitely gave the team the confidence and skill to contact companies and open those doors!
We found the process, informative, motivational and easy to follow. In brain storming sessions we often quote the key words to each other!
Since the training we have gained new clients/opened more doors and found that companies are much more receptive to our new approach using more streamlined presentations."
Maryann Green
Icon Relocation Ltd
"Thank you. Firstly can I say thank you for an excellent course. Your approach to the day and the interaction you encouraged was great and I felt a bit like a sponge just absorbing the information. I have worked for the Post Office for 29 years and I have been "developed" to the hilt but rarely have I learned so much in one day. I have already put the techniques to good use in some pitches/tenders that I did last week. I have also looked back on what I have done in my first month and developed a way that I will do it differently in future.
I can also say with some pride that I won my first substantial contract last Thursday. What a buzz! I think I'm going to like my role as a Sales Manager!"
Linda Roe
Cash Services – Post Office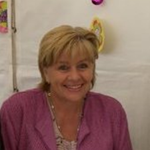 Firstly I wish to thank you very much for a workshop that was inspired by your genius, full of passion and most importantly delivered very useful tools and strategies. I am so glad I made the effort on a cold windy night – you light up the stars!
I have spoken to a few people today who could be quite interested in attending one of your workshops. I was wondering what your minimum number is? You did mention it was a small group and whether you would hold your pricing offer if I could get such a group together quickly.
Let me know your thoughts and perhaps we can meet in any event – I am so full of admiration , I am sure that I can put clients your way – but would like first to understand a little more.
Rowena Wild
www.rowenawild.co.uk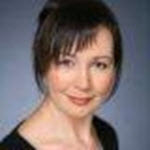 "Dylis Guyan's sales workshop was just brilliant ! I was initially apprehensive about this subject, but Dylis made it accessible and exciting. As a result I have become far more confident about selling and promotion and her advice and guidance have helped make my business more successful and profitable. Dylis is also a really friendly and helpful person and always generous with her time and knowledge. I look forward to attending another one of her workshops soon."
Elinor Martel
Renaissance Arts Retreat & Martell Arts and Publications Ltd
"Ours' is a new company where none of us are sales people and time out for learning new skills is at a premium.
My day's Sales workshop with Dylis Guyan could not have fitted the requirement for sales and marketing knowledge better, and more than justified a day's absence from the 'coal face'.
It turned company thinking on its head and we are now properly focused on presenting how our services can improve the customer's operation rather than the services themselves, and much else besides. Four days after the event, we are already seeing an upsurge of interest in our services.
The workshop was inspiringly conducted by Dylis who is clearly at the top of her game. It is to her considerable credit that she lost no time in forming a good understanding of the maritime background from whence attendees had come, and building an instant relevance for us into what she was putting across. I cannot recommend her too highly."
C V Ellison
Chairman IMSA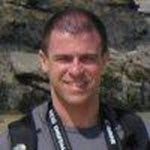 I had the pleasure of meeting Dylis as my Course Instructor on the 'Fundamentals of Selling'. Dylis is an incredibly positive and motivational person and an inspiration to spend time with. She exudes the power of self-belief and that you can achieve anything you put your mind to (which is testament to her own outstanding CV) and combines this with nothing but genuine warmth and support. She is also able to give you the benefits of her invaluable experience, providing you with the tools and structure to help you in your career. You meet certain people in life that leave a lasting impact on you and open your mind to new possibilities – Dylis is one of these people."
Glen Suttie
Corporate Membership Sales Consultant at BCS, the Chartered Institute for IT
"Dylis has had a huge positive influence on my career.
She recruited me into Financial Services at the age of 23 and by the age of 25/26, I was into the top 10% of Advisers in the country and had the belief; value; processes; the skill and the confidence to make the transition to become a Partner of St James's Place Partnership, advising High Net Worth Clients on 'How to Grow their Wealth'
Dylis knows what has to be done to get results and her motivational style works.
If you are serious about growing your business then I urge you to seriously consider taking Dylis on the journey, because she will transform your thinking and your results beyond your expectations."
Simon Fletcher
Partner of St James's Place Partnership
"We at the Gallery at London Glassblowing have just had our best quarter yet, as well as our best Christmas. Our team continue to be inspired by the messages, sales tips and strategies given to us all by Dylis's during our sales training and it appears that the good sales trend is continuing in January, which is up on the same period last year. Dylis understood our needs and delivered her message in a very powerful, effective way"…
Ann and Peter Layton
London Glass Blowing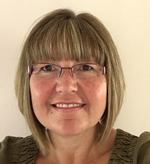 "Dylis's training programmes empowered our managers to improve their sales results; confident to implement the straight forward techniques.
When we were looking for a training provider to develop an external sales programme, Dylis was the obvious choice and her passionate and thorough approach contributed to an initial £1M increase in external sales."
Becky Barnes "Dylis, thank you for your passion and inspiration.
I left our 2 days together, totally inspired. You showed me what my abilities were, a new approach and a way of rethinking about how to run my business more profitably. I am so excited about getting back and implementing your strategies. Thanks again."
Helen Davenport
Ex-Retail Training Manager – Thorntons Plc
"Thanks again for the excellent course and your continued support enabling me to achieve this years contract. I am now 5th nationally in my Financial Sales."
Marie Mahon
CSM Barclays Bank PLC
Dylis has presented at Ladies at 11 and Elmbridge Women in Business on the subject of Sales. She is extremely professional, clearly an expert in her field with a presentation style that suites a varietyof people. She has received excellent feedback on both occasions and left the audience wanting more and asking for more sesisons with her. I have no hesitation in recommending Dylis as a speaker or trainer.
Sarah Lockhart-Martin
Wellness / Health Consultant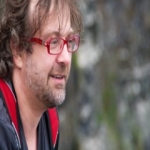 Dylis's extensive experience consulting for both major corporations and small business owners give her a breadth and depth of marketing insight that most consultants can't match. Highly recommended.
John Fancher
I Build Email Marketing "Mazes" that Boost Your Revenue & Profitablity
"Our performance before the workshops was poor with each Adviser in the Bank."
We have since increased the number of appointment by 100%. But wait for this our income has increased by 375% in just one month. How fantastic is that."
Andy Rolle
CSM Barclays Bank PLC
Dylis is a lovely lady – her knowledge of sales training is superb. I would heartily recommend her to any sales team wanting to know the 'why' and 'how' of selling success.
Jonathan Gabay
Brand Story Architect
"After my first 3 weeks and hanging onto my job, I met Dylis who came into the centre to give the sales force team some up to date selling techniques.
Dylis did a lot more than draw a few illustrations on a board and throw away some selling jargon. She was dynamic and personal and brought energy to the sessions that left you not just leaving with expert knowledge on the art of selling, but even learning a bit more about yourself along the way.
The Business was hugely Target Driven with a quick turnover of the staff who could not keep pace. I was on a 33% conversion rate and on my way out of there much quicker than most when I first met Dylis.
With some confidence restored and using the tools Dylis gave me, I managed to hit a company record of conversions and then steadily maintained my targets since.
Dylis is more to me than just a lady who taught me a few worthwhile selling ideas. She is a unique and inspiring person who goes more than an extra mile every single time you meet her. When they say that dynamite comes in small packages…You better believe it!"
Dylan Marley
Services Training Company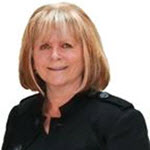 "Dylis Guyan was appointed as a course director on the CIM Learning & Development Faculty in 2002, having succeeded in meeting a number of stringent selection criteria in terms of her background and experience as a practitioner and trainer, as well as her delivery capability.
Dylis currently delivers 3 public workshops for us as a sales specialist, which are regularly well attended and on which she receives delegate feedback scores of between 95 – 100%.
Delegates rate Dylis highly on her presentation skills, depth of knowledge/expertise and delegate rapport as well as her interactive and participative approach to learning which delegates find highly motivational. They also consistently recommend her programmes to their colleagues which leads to good levels of repeat business.
Dylis also delivers courses for us in the corporate sectors which are tailored to individual client requirements on which she also receives consistently positive feedback.
She has undertaken a customized sales training course for our in-house L&D sales team from which our business has benefitted in line with her results driven approach.
Recently, following a special training session, Dylis was approved to deliver up to Level 6 sales qualifications programmes for CIM Academy – the Institute's direct study centre.
Dylis is a valued member of the CIM L&D Faculty and consistently delivers to our delegates to a very high quality standard."
Pat Mani
CIM
"After the company I work for enlisted the help of Dylis Guyan to examine and restructure its sales process I experienced a vast improvement in the quality of sales.
Having become quite disheartened with the structure of the sales business within the company Dylis helped me sort out the underlying issues within the company that were affecting me and having a knock on affect with my performance.
She helped rekindle my own passion for sales by taking me back to the basic principles that I always used to follow.
As a result my sales steadily started to increase again. I'm now enjoying my job once more and of course more importantly I'm making a lot more money again."
Gordon Smith
Services Training Company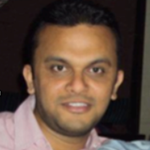 "Your magnificent coaching and training ability helped me getting rid of mistakes I was never aware of.
I was thinking of quitting the job as I was nowhere near hitting target but within two weeks of my sales training I started hitting target and over achieving within a month.
I am very thankful to you as you made me believe in myself as a good seller. Even now, I implement the same fundamental principals and it works wonders for me."
Prashant Thakker
Financial Adviser
"I am normally exhausted after attending a course but this time I'm buzzing.
My appointments have doubled in just two weeks. Once again thank you. It has made a BIG difference."
L. Raynell
CSM Barclays Bank PLC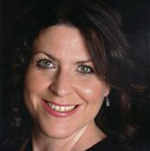 "Dylis spoke at a networking event I attended a couple of weeks ago. Her talk was focused on sales and marketing and had an impact on everyone in the room! She was inspirational while remaining grounded and used real life examples based on her own experiences to explain techniques to business women from a wide range of industries. Thought-provoking and fun, she was a great speaker."
Nicky Rudd
Padua Communications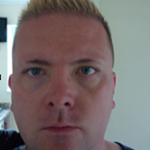 "At the end of the sales coaching programme I felt like I'd spent the last two years of my career asleep!
I had been awakened! The feeling of drive and hunger to be the best was back in my belly.
Nearly 10 months later that feeling is still there, as are an increase on sales figures by nearly 20% on last year and a nice pay rise (thanks Dylis!).
I am truly grateful for the coaching delivered to me by Dylis."
Simon Trzopek
Thorntons PLC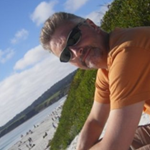 I met Dylis Guyan when she facilitated a Fundamentals of Selling course on behalf of the Chartered Institute of Marketing as part of my resettlement training when I left the Royal Air Force.
The training she delivered was highly effective using straight forward material that Dylis made relevant to each individual attending the seminar.
Almost a year later, I still refer to her course notes to prepare for sales meetings because the structured approach ensures I have covered every base and generates the confidence required to use a newly acquired skill set with potential customers.
Dylis is a true sales professional who has the integrity to practise what she teaches; you are left in no doubt these techniques have directly contributed to her successful career.
Her follow up after the course has been superb with helpful tips and articles as well as honest, pragmatic sales mentoring that comes from a genuine desire to see her clients succeed.
It is for this reason I would always seek her advice on sales and marketing issues."
Andrew Day
Andrew Day & Associates Ltd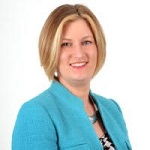 We enlisted Dylis Guyan as a coach with the view to growing our business and increasing profit. In bringing her expertise to us she was able to help us with in a variety of areas. However, the most significant area was in helping us to identify our ideal client. Her clear, step by step instructions taught us what we needed to do to find, retain and gain referrals from our ideal clients. In concentrating on working with the clients that were most suited to us and our business aspirations, we were able to take the business to a whole new level. Our profits have increased significantly, we have been able to take on an Apprentice due to this success and we are currently looking to take on another Carpenter to meet the demands of the business. We would highly recommend her.
Helen Harris
Harris-Keyte Carpentry & Building Services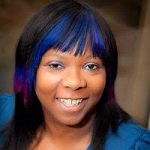 I have been working with Dylis since Jan 2015 and have a year programme. I am really pleased with the progress that I've made. Dylis manages to extract knowledge that I have in my mind but more importantly to put it to use!
My confidence has grown immensely she has taught me to look at myself and my past achievements and reduce the negative thoughts!
So far this year I have managed to secure a position as a company trainer which included a half day assessment. 45 people were assessed and only 9 chosen to fill 10 positions.
Dylis has made me face my fears and move my business forward, even small things like using Skype as a coaching tool were outside of my comfort zone but I am happy to use this tool not only for my own coaching but also with my own team.
I would not hesitate to recommend Dylis Guyan as a business coach, and actually she has helped me with personal issues also as she understands its a whole life approach as it all makes a massive difference to performance.
Dylis is a real down to earth no airs and graces person who put me at ease, listens when she needs to and pushes at the appropriate moments.
I have more confidence and I'm well on my way to achieve my goals this year with the help of Dylis.
Helen Brobbey
Authorised Distributor for Utility Warehouse Discount Club
"I started working with Dylis in the summer of 2008 when my company brought Dylis in to help improve our sales.
At the time my sales figures were ok but very inconsistent.
I had become complacent in my job and needed some guidance. The first time we met, we spent the day travelling from Durham to Scotland together and she immediately worked out the type of person I am and what was the best way to motivate me.
We set a few appointments and Dylis took notes to see what I was doing right and what areas needed work. The following day we discussed the appointments before going through a training programme and creating an action plan.
I followed the action plan and almost immediately I began to see an improvement in my conversions.
I would receive regular phone calls and emails in the weeks that followed and would always get the help and support that I needed. Within a month of our first meeting, my conversion rate improved from 62% to 80% and I have maintained that ever since.
I would have no hesitation in recommending Dylis' sales programs to anyone and we still keep in touch even now."
Neil Rutley
Services Training, Scotland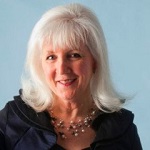 Dylis' vast knowledge in sales takes her above the rest. I'm not new to sales and wondered what else I could learn – I came away with a whole new focus. Dylis is truly motivational – the passion for what she does shines through. The tools you take away from her sessions are invaluable and I would have no hesitation in sending my staff to her.
Kathryn Colas
Working with women – Working with Executives – Improving lives – Making Menopause Work Better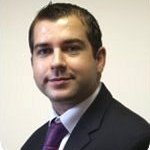 Dylis is not just a sales and marketing guru, she is an inspiration! Since qualifying as a Solicitor, Dylis has transformed my thinking and has helped me build my business. Since working with her my career has gone from strength to strength. Whatever your line of business, I would recommend that you get Dylis on board to help you deliver results over and above your expectations. Thanks Dylis!
Ian Norman Owner
Consumer Credit Specialist at Lightfoots LLP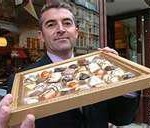 "Dylis was instrumental in our shops growing their 'external sales' with other businesses.
Our managers found her sales training programme to be both effective and inspirational. Her straightforward and easy to understand approach gave our colleagues ideas and strategies which they could immediately turn into action.
But more than anything, it created a belief and a 'can do' attitude amongst our managers. As a result of Dylis's programmes our external sales grew from £225,000, to well over £1.1 million within 12 months".
Peter Burdon
Former CEO Thorntons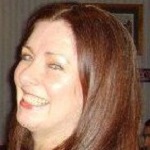 Dylis's presentation "Sales skills for everyone for everyday" at the May 2011 meeting of The-Women's-Insurance-Net-Work received excellent feedback. The word "inspirational" has never featured so frequently on our feedback forms! She has a warm and natural delivery style whilst maintaining a professional approach. Her messages are clearly delivered with passion and enthusiasm and in the relatively short time I picked up a lot of excellent tips. I wish I could bottle what she has. I'd make a fortune!
Patricia McSherry
Owner, The Net-Work Meetings Limited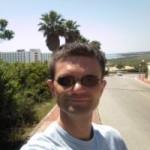 Dylis has the skill and determination to motivate people to succeed and excel. Both as a guide and a mentor, she has always supported me and provided the advice and backing to realise goals and achieve results in the face of boundaries and hurdles.
Just meeting with Dylis for a short time changes your perspective on life, bringing her positive aura that never fails to rub off, no matter how deflated or de-motivated you may feel!
Richard Allen
Solutions Architect – International Clothing & General Merchandise Online at Tesco PLC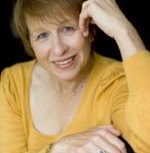 I have worked with Dylis for six months and in that time my sales have increased by 50%. I am delighted with what I have learnt and achieved by working with her.
Dylis has given me clear effective strategies and processes to make selling easy. I call Dylis a sales dynamo, Dylis knows everything and more about the art of selling. She is supportive and inspirational, I recommend her highly.
I was so impressed by her I have just attended her excellent one day Sales Masterclass where I learnt even more and could hone my skills. Investing in sales coaching with Dylis is the perfect solution for any company or sales person who wants to increase their sales fast and effectively.
Sue Bown
Personal & Corporate Coach, The Coaching Zone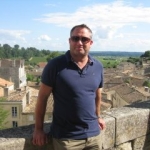 I have had the pleasure to have been trained / coached by Dylis on two seperate occassions and have been blown away by the passion, knowledge and intelligence she brings to educating others in the sales process and how to achieve results.
Add to this a wonderful personality and you have what I believe to be a faultless coach / trainer / mentor. I would recommend her to anyone in a heartbeat.
Mike Green
New Business Manager at Royal Mail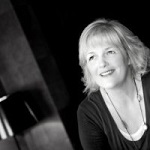 Dylis is quite remarkable. Using a mixture of gentle prodding and her unique blend of sales expertise, she literally changes the way you view your business.
In a supportive way, she asks questions to which you think you know all the answers. Trust me, you don't.
Dylis has transformed the way I approach the sales side of the business. By understanding the true value of what Adapt Communications offers, we are better able to position ourselves within our target market and to command the appropriate rate for our services.
I would not hesitate for a moment to recommend Dylis and the broad range of services she offers to large corporates across the world and SMEs.
Tracey Jefferies
Owner Adapt Communications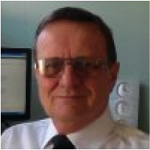 I have had the privilege to have known Dylis for 18 months. I was recommended to her when she was looking for a bookkeeper. From that first meeting I was immediately impressed by her friendly persona and obvious jest for life. Recently I had the opportunity to see Dylis in action at the Bookkeepers Conference in Birmingham. Her presentation on how to attract your ideal client was inspiring, and I was impressed by her passion and knowledge. I am sure that I will attract more clients myself by putting into action her strategies that she outlined. I would have no hesitation at all in recommending her to anyone who wants a coach/mentor to attract more sales.
Ian Andrew
Ian Andrew Bookkeeping Services
I have been having coaching help for my business with Dylis for a few months now. We have a Skype call twice a month and I find it most helpful. Dylis is wonderful to work with, very understanding, she listens to me but also pushes me. In the beginning Dylis found out what my business was all about and what I wanted to achieve by working with her. She sets me tasks to do before our next call which gets me out of my comfort zone and gets me thinking in a different way.
I have been more positive since working with Dylis and my business has grown by 40% using different marketing strategies to achieve this.
I would certainly recommend Dylis as a coach.
Trish Drane
Think Holistic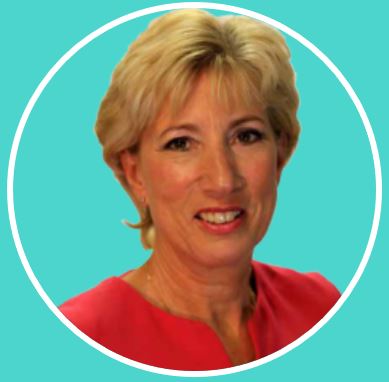 Are you ready to take the next steps and get great results?