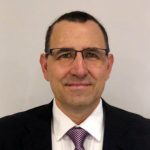 Episode 1 – The Voice of Business on the Inspired Selling Podcast
with Joe Hopcraft – Global Commercial Lead at Syneos Health Commercial Solutions
Joe's team is furloughed at the moment as they work with clinicians and can't access them right now.
Listen to how he is making sure they are "In the blocks" ready to go as soon as they are able.
What you'll discover;
How to make sure as a leader that you are looking after the wellbeing of your team and their ability to use the technology.
Balancing the health of your team with the health of the business.
 How to use the downtime to develop your team members and develop the business by looking at different markets.
The benefits of keeping in touch with your clients, past clients and prospective clients, so they are there when you are ready to go.
And much much more….
Listen  to the full interview here.
If you haven't already downloaded your FREE "21 Surefire Ways to Find Your Ideal Clients"
Do it today. CLICK HERE
Find a Way and Be The Best You Can Be
Email: dylis@dylisguyan.com