Episode 8– The Voice of Business on the Inspired Selling Podcast
With James Sutton
Commercial Director of Chartered Institute of Marketing responsible for directly delivered Learning and Development.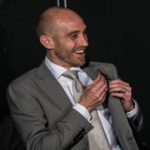 James is passionate about the role and responsibility Professional Bodies have in improving capability and performance of individuals and organisations, and ultimately supporting social and economic prosperity
Here's what you'll discover in this interview with James;
How they retrained all of their trainers to deliver online and maintain an amazing learning experience.
Dealing with the trickiest challenges with customers and staff and trainers. Considering both technology, processes and operations.
The power of learning from each other and breaking down silos.
Let me know if you would like to share your best practices on the Inspired Podcast. Email me at dylis@dylisguyan.com
Listen Here:

Please subscribe to the Inspired Selling Podcast, so you never miss another episode to help you grow your business. SUBSCRIBE HERE
If you haven't already downloaded your FREE "21 Surefire Ways to Find Your Ideal Clients"
Do it today. CLICK HERE
Find a Way and Be The Best You Can Be
Email: dylis@dylisguyan.com