Episode 9  – The Voice of Business on the Inspired Selling Podcast With Rob Goddard
Rob is an experienced, astute businessman who has spent more than 30 years working at senior level in Financial Services, Commercial Banking, Insurance in the UK and UAE.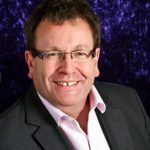 For more than 14 of those years, he has been working in Mergers & Acquisitions, helping SME owners to realise the full exit value of their businesses.  An expert in business valuations he has a deep understanding of what acquirers look for and value most highly, an understanding gained from his extensive knowledge and experience of more than 338 successful deals, representing more than £2Bn in transaction values.
Here's what you'll discover in this interview with Rob;
How he dealt with this challenge just as he had with other challenges in the past.
How he re-engineered the business to match a very different new normal.
Actions speak louder than words.
Why you need a coach or mentor.
How he helps distressed, struggling businesses to thrive

Mindset
Sales issue
Unnecessary spend
Restructure debt
Let me know if you would like to share your best practices on the Inspired Podcast. Email me at dylis@dylisguyan.com Listen Here:
Please subscribe to the Inspired Selling Podcast, so you never miss another episode to help you grow your business.
SUBSCRIBE HERE
If you haven't already downloaded your FREE "21 Surefire Ways to Find Your Ideal Clients"
Do it today.
CLICK HERE
Find a Way and Be The Best You Can Be
Email: dylis@dylisguyan.com