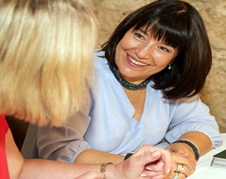 In this episode I am talking with Jenny Gordon about personality profiling and how it can help unlock your full potential.
Here's what you'll learn in this interview with Jenny; 
What exactly is personality profiling and why it is important?
How understanding personality profiling can make your job easier
The challenges you may face by not utilising PP.
How to speak and interact with people who have different personality types to ourselves 
About Jenny 
Jenny is a creative people developer, leadership coach, academic supervisor & business strategist with a background in healthcare. She trained as a paediatric nurse back in the day and has worked with children and families for over 30 years. 
She branched out into coaching and leadership as part of her own developmental journey 15 years ago and her mission is working with people who are 'Jenuinely' interested in exploring all the facets of themselves so that they can discover / reclaim their whole brilliance . Learning to understand their preferences, their personalities; accept and appreciate their individuality free from the need for comparison so that they can concentrate on being their most sparkling, authentic selves, at home, at work, in life! 
Jenny also has a Jenuine passion for shoes, travelling, baking, fun & fizz. 
Here's how to contact Jenny Gordon; 
Website – https://jenuineconsulting.com
Email – jenny.gordon@jenuineconsulting.com
Linkedin – linkedin.com/in/jenuineconsulting
Let me know if you would like to share your best practices on the Inspired Podcast. Email me at dylis@dylisguyan.com