Who is your Ideal Client?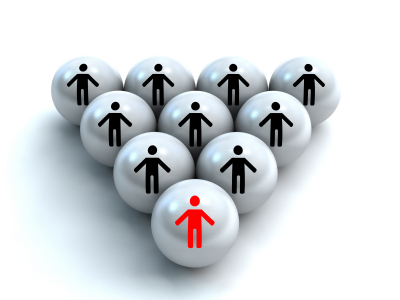 I ask this question of all of my clients when we start working together.
The majority of them tell me; they will work for anyone who needs their product or service.
So what's wrong with that, you may ask?
Let me tell you a story about my client who has a building company.
When I asked them to describe their Ideal Client they told me that they didn't have one.
They would do work for anyone.
They were spending time and money on marketing which wasn't giving them the return they wanted.
When we talked further we discovered that some of their clients were more bother than they were worth. For example, late payers or those customers who added more jobs to the original quote and expected to pay the same price.  Or those who got quotes but didn't have the money in place to go ahead. Worse still they were doing jobs that weren't profitable. Aaaagh……..!
So we went on to list their best clients the ones who paid promptly,  those who didn't want discounts and willingly gave repeat and referral business.
My client easily named these types of customers, and we ended up with a comprehensive list.
We then looked at the commonalities between all of their clients on the list.
Here's what we found; 
All were professionals
All earning over approx. £40,000
All lived within 20 miles in affluent areas (very important)
All over 40
All took a pride in their homes
All wanted to keep their homes up to date
All were profitable jobs, new kitchens, loft conversions or extensions
These were the comments from Andrew, about his best clients
Andrew loved working with all of these people
The work was extremely interesting
They all paid promptly
They all had given repeat and referral business
They had all given great testimonials
Now we had a blueprint of their ideal client. Now we were in a position to craft a laser focused message which would resonate with the problems this type of prospective customer was experiencing.
To do this we carried out some research and these are some of the problems that their ideal clients had been worried about before getting building work done.
Considerate of the rest of the house, keep it clean
Starting on time, if you say you are coming at 8.00am be sure you come at 8.00am
To start the job within the agreed timescale. If you say you will be able to commence work in 3 months then start in 3 months
Regular communication throughout the job, no surprises
Doing what you promise
Value for money. Best quality materials for what they could pay
Having this information made it very easy to craft  marketing messages which resonated with the problems that ideal clients were concerned about. It also made the job of finding these ideal clients very easy.
The result for this builder – he 

doubled

his business 

in 6 months.
Here's what you can do today.
Identify your ideal clients
Identify the commonalities
Identify the ideal clients problems
Establish where they hang out
TAKE ACTION – GET THE RIGHT MESSAGE OUT TO THE RIGHT PROSPECTIVE CLIENT.
If you want help to create the right message and get it out to the right client email me at; dylis@increaseyoursalesin30days.com 
Would you like to double your income?
 Please get MY FREE GIFTS TO YOU –
Subscribe to receive your FREE guide "21 Sure Fire Ways to Find Your Ideal Client" CLICK HERE 
Book your FREE "Profit Booster" coaching session with me personally CLICK HERE
Please leave me a comment below, sharing your thoughts on how you increased your sales revenue because you had identified your ideal client. Sharing is how we all improve. Thanks.x
Success to you all.
"Find a Way" and Be the Best You Can Be.
Best regards,
Dylis
Email: dylis@dylisguyan.com