The Fortune is in the Follow Up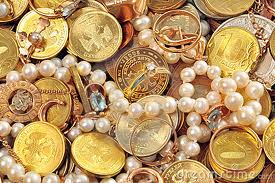 The most valuable asset in your business is your "Client List" the second most valuable is your "Prospect List"
Last year I worked with a Financial Adviser, he was doing OK but wanted to take his business to the next level.
When we first met, we established exactly what he wanted to achieve in increased income and converted that into the number and value of sales that he would need to make.
We also established what he had been doing to generate his income to date. I.e. what marketing activities he'd implemented to generate new prospective clients
I was quite impressed; he went to networking meeting on a weekly basis and successfully generated referrals from there. He also did really well when he asked for referrals from existing clients.
So why was he not making more income from those introductions?
We quickly discovered that he had a list of those prospects on his computer. Some he had done NOTHING with, there were others who he had contacted once and never contacted again.
He didn't have any sort of system in place to generate repeat business from his existing clients. Once he had done business with a new client he only ever contacted them again when they requested advice or another appointment with him.
So by focusing on repeat and referral business alone, we were immediately able to take his income to another level by doing two very simple things. These are things that you can do too.
No. 1
Put a  system in place that allows you to capture the name, address, telephone number and email address of both existing clients and anyone who calls you for information or anyone who has been referred to you.
This could be done simply by setting up a manual excel spread sheet. Or a better way would be to have an automated system such as;
These platforms help you design email newsletters, share them on social networks, integrate with services you already use, and track your results. It's like your own personal publishing platform. Great system for keeping in touch with both your existing clients and  prospective clients.
No 2.
So my client set up an account on Mailchimp and started to stay in contact with existing clients and prospects.  He would send information about new product launches, top tips on inheritance planning, why everyone should consider retirement planning, ISA deadlines and much more. This was all generic content which had been sanctioned by his compliance department.
The Result
He doubled his income in only 6 months.
Here are some comments from his existing clients following his increased contact.
"I didn't know you did inheritance tax planning"
"I wasn't aware of the impact on my business if my partner died without having Partnership Insurance in place"
"So glad you remind me about the ISA deadline, I would have totally forgotten"
"John…….. said you were great, you haven't disappointed, I've never had a financial adviser look after me the way you do" 
What you can do 
Treat your existing clients and prospective clients like gold dust.
Keep in touch with them with tips, insights, trigger events. They will remember you, respect you and buy from you!
Set up a system so that you are reducing your work load.
They are the easiest people to do business with. It costs much less to do business with an existing client and a referral than to find a new client from scratch.
Would you like to make more income from your existing clients and referrals?
Would you like to double your income?
 Please sign up for MY FREE GIFTS TO YOU –
Subscribe to receive your FREE guide "21 Sure Fire Ways to Find Your Ideal Client" CLICK HERE 
Book your FREE "Profit Booster" coaching session with me personally CLICK HERE
Please leave me a comment below, sharing your thoughts on how you allocate money to your marketing budget. Sharing is how we all improve. Thanks.x
Success to you all.
"Find a Way" and Be the Best You Can Be.
Best regards,
Dylis
Email: dylis@dylisguyan.com