How To Convert Prospects Into Clients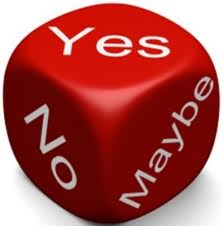 Ok, So you have put in the work, and have a prospective client interested in what you have to offer. They have contacted you to find out more.
Great selling, without being pushy, is to move the prospect from a position of interest to a position where they WANT to buy from you.
Firstly, remember, they are not interested in your product or service. They are only interested in what your product or service will DO for them.
Most sales people know this, but still cannot wait to tell the prospective client every feature and benefit of the product or service, hoping that something will stick. Then they are disappointed when they don't make the sale.
Buyers fall into two categories; they either want to gain pleasure or prevent pain.
You need to find out  the motives for the enquiry.
Here's an example
You may have the young guy who wants to buy a top of the range sports car because he wants the status, the speed, the kudos of owning such a car, a car to attract the girls.
Can you imagine how disinterested he would be if the car salesman started talking about comfort for the family, big boot for the shopping  etc?
The good salesman will ask questions to find out what the young man wants from a new car and why those things are important to him.
With this information the salesman is in a position to find a perfect fit.
Here's what I wanted when I bought my last car.
Comfort because I travel a lot
Diesel because I wouldn't have to fill up the tank so often
Solid car for safety
Large boot for shopping (ok I'm a female and love shopping….lol)
Back seat that would take three children's car seats
Leather interior – easier to clean
Heated seats, yes I'm a cold soul and love those heated seats in the winter
Large engine,  which would accelerate quickly at those nasty short slip roads on the motorway
If you notice,  I've not only listed what I wanted but also the reasons for those requirements.
A good car salesman would have identified all of these requirements PLUS some that I may not even have considered.
For example – My feelings about the cost of insurance, Co2 omissions, breakdown cover, MPG etc.
Here's What You Can Do Today.
Ask questions, probe further, add value by asking the questions your prospective client may not have even thought of,  and LISTEN to the answers. Then you can then present your product or service in a way that completely meets the needs of the buyer. Use the words the prospective client used and be enthusiastic.
Have a great week selling.
Please leave me a comment below, sharing your thoughts on sales conversations, good and bad. Sharing is how we all improve. Thanks.x
Success to you all.
"Find a Way" and Be the Best You Can Be.
Best regards,
Dylis
Email: dylis@dylisguyan.com
P.S. If you want help with your questioning skills then book a FREE 30 minute "Profit Booster" session with me personally. Book today as my free slots get booked up very quickly. CLICK HERE